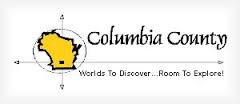 Wisconsin residents will apply for their marriage license in the County they live and bring it on the day of the ceremony.
However, out of state residents, will apply for their license in the County they hold their ceremony.
The Chapel and Gazebo are located in Columbia County. Call 608-742-9654 for further information.
Located near the chapel, offering affordable and friendly service.
Everything from up-do's to pedicures.
 Travel in style and safety.  Book their 3 hour limo through Dells Bells Wedding Chapel for the best rate.
Conveniently located near the chapel, in the heart of downtown.
This is a great location for your intimate dinner reception. Call for reservations.
Conveniently located near the chapel, in the heart of downtown.
This authentic Italian Buffet is sure to please all of your guests.
Semi private loft available upon request.
Located adjacent to our River Walk Gazebo.
It's the perfect location for your guests to enjoy the beauty of the area.
Private reception space available for groups of 60 or less.
This location provides a seamless reception transition for Gazebo Weddings.

Resort Receptions with exceptional service and attention to detail.
Contact Lisa for reservations.
Looking for someone in the area to help you get your party started?
Contact Jake to book your reception date.
All other area services and accommodations can be found by contacting the Wisconsin Dells Visitor Bureau.
Enjoy your stay here in the Dells.  We look forward to meeting you soon!